Mark Burrell – Transformation Director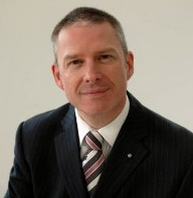 transformationdelivery.com was founded by Mark Burrell, who has over 20 years of transformation design and delivery experience, following a 15 year retail, business and corporate banking career. He is known for shaping, guiding, driving, reviewing, recovering and leading large scale business programmes. He created a transformation team and established transformationdelivery.com with the simple ethos of successfully shaping, designing, guiding and delivering transformational business change for and with clients.
Mark has deep experience in delivering operational effectiveness across both the private and public sectors in the UK, Europe, US and Globally, with a focus on execution and results that deliver lasting business and technological change by building capability in clients' organisations. Through a pragmatic "hands-on" approach, not just advice, Mark designs, leads and implements personally, reducing risks and meeting delivery promises in costs and realised value.
Private sector work includes: FS with RBS, Abbey, Lloyds, Barclays, egg:, European and US banks: the Travel and aviation with TUI; and, Energy and Utilities with BP, Castrol, BG Group, and National Grid.
Public sector work includes: DWP, DEd, HMRC, CMEC, MoJ and Local Authorities.
Before founding transformationdelivery.com he was a transformation director and practice lead in Capita Transformation, Capgemini Consulting and Gemini Consulting.
He is a keen runner and is a director of both Wycombe Wanderers Football Club and WWFC's owners, the Wycombe Wanderers Trust.